Golden Bears Hockey School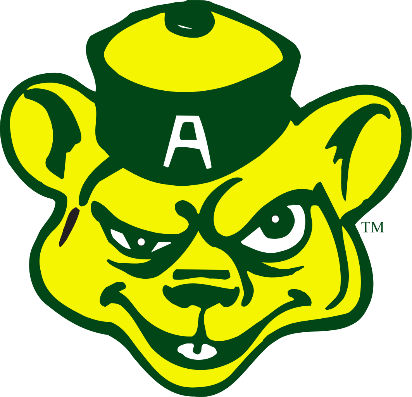 U of A Golden Bears Hockey School
August 14-18, 2017
Repsol Place Arena
Sponsored by the Town of Edson
Practice Jersey and Water Bottle With Each Registration 
For More Information Contact 780-723-7665
Registration is taken first-come, first-served.
Participants registering into programs that are filled to capacity will be either notified of alternatives or put onto a waiting list.  Participants will be notified, via email, one week prior to commencement of the hockey school whether there were sufficient registrations, and whether program will be running. Registrations are accepted: In Person at Repsol Place Arena (1021-49 Street Edson, AB) or via mail carrier to Attn: Repsol Place Box 6300 T7E 1T7.
REGISTRATION PROCEDURE:
1.Fill in and detach the registration form. Please complete a separate form for each player. Pay in Person or via mail.
2.Be sure to sign the Disclaimer-Injury Loss Waiver at the bottom of the Registration Form.
3.Attach cheque or money order payable to: Town of Edson
4.Mail registration form prior to July 17, 2017 along with payment to:
Attn: Repsol Place
Box 6300
T7E 1T7
5.Registrations after July 17, 2017 will be charged a $25.00 late penalty.
Technique and Skill Improvement Program
Initiation/NOVICE
Participants with two or more years of hockey experience will benefit from this program. The objective is to improve on existing skating, passing, pass receiving and shooting skills. These skills will be put into combination to enhance individual skills and to develop team play.
Ages: 6-8    
Quota: 34 skaters
Off-Ice Session:          12:30pm-1:30pm
Power Skating:           2:00pm-2:30pm
On-Ice Session:          2:30pm-3:30pm
August 14-18 (Monday-Friday)
Skaters:           $325.00
Registration after July 17, 2017 – add $25.00 late fee
Skills and Concepts Program
ATOM/PEE WEE
The objective of this program is to perfect the participants skating, passing, pass receiving, and shooting skills. Participants will work on developing skills through drills at game speeds. In addition, team concepts will be introduced and developed within the context of game situations.
Ages: 9-12
Quota: 28 skaters and 4 practice goalies
Power Skating:           8:45-9:30am
Off-Ice Session:          9:50-10:50am
On-Ice Session:          11:10-12:10pm
August 14-18 (Monday-Friday)
Skaters:           $325.00
Goalies:           $275.00
Registration after July 17, 2017 – add $25.00 late fee
Conditioning Program
Bantam/Midget
This program is for players who wish to get themselves into top condition in preparation for Bantam/Midget tryouts. The on-ice session will consist of flow and competition drills as well as plenty of scrimmages – three on three, five on five. Learn about each position in the game. Understand your role, how to complement your teammates, and nullify the tactics of the opposition.
Ages: 13-16
Quota: 28 skaters and 4 practice goalies
Power Skating:           3:45-4:45pm
Off-Ice Session:          5:05-6:05pm
On-Ice Session:          6:30-7:45pm
August 14-18 (Monday-Friday)
Skaters:          $350.00
Goalies:           $300.00
Registration after July 17 – add $25.00 late fee
Off-Ice sessions for Initiation/NOVICE, ATOM/PEE WEE and Bantam/Midget will be conducted by Town of Edson Fitness Instructors.
SUMMER HOCKEY SCHOOL WITH THE GOLDEN BEARS
In Partnership with the Town of Edson, the Golden Bears Hockey School is coming to Edson from Monday, August 14 to Friday, August 18, 2017.  With a tradition of great success the Golden Bear Hockey School is committed to teaching excellence. With over 35 years of organizing and teaching experience, participants will receive quality on-ice instruction. The biggest praise from previous participants has been the exceptional value received for the price charged. A Major objective  for both organizations is to make this a positive learning experience for the participant in a fun-filled environment.  This unique and improved hockey school consists of three major sessions  - power skating, off-ice and on-ice training. Each session is appropriately designed for the age group and skill level. Participants will learn about skating techniques such as edge control, balance, quickness, speed, agility and power. They will then apply their skating skills to other skills of the game such as puck control, passing, shooting and checking. On-ice sessions will enable you to practice what you have learned in the other sessions and apply this to game situations. The off-ice session will focus on individual strength, flexibility and endurance; the concepts of the game; and team building exercises. With weather permitting each off-ice session is geared towards an outdoor activity.  Hockey is a team sport, therefore; along with strong individual emphasis you will be involved In Team Building as well.
EQUIPMENT POLICY
Before any player is allowed on the ice the player must be dressed in all of the appropriate and properly fitting hockey equipment.
CANCELLATION OR REFUND POLICY
A full refund will be issued providing that the cancellation request is received before July 17, 2017 at 12:00PM. After July 17, 2017 only emergency cancellations will be considered and accepted. The cancellation must be supported by medical certificates, and will be handled on a case-by-case basis. A $25.00 administrative fee will be charged for cancellations following July 17, 2017. NOTE: No show – no refund. Fees are non-refundable to participants if they do not attend or complete the hockey school.
MOVEMENT AND PROGRAM REDESIGN POLICY
The Town of Edson and U of A Golden Bears reserve the right to move participants into a different program if the player shows either exceptional skills or lacks sufficient skills. Players and Parents will be invited to participate in the decision making process.