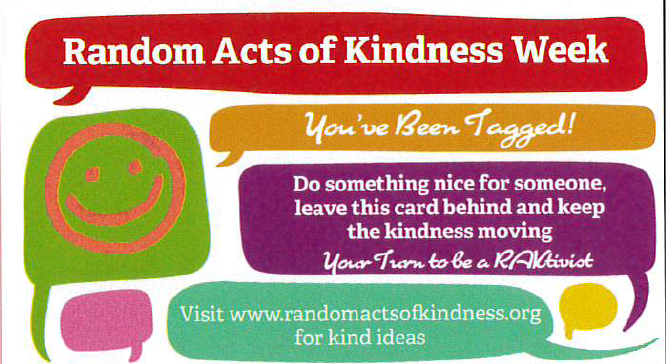 Random Acts of Kindness (RAK) Week is coming to Edson
February 12-18
Pay it Forward - Do something nice for someone, and hope they'll do something nice for another.  You're a RAKtivist - You just didn't know it until now. You're a kindness ambassador, part of an active, global community.
Share your Random Acts of Kindness and Like our Facebook Event Page: Edson Raktivists 2017
Take time this week to be a RAKtivist for yourself, someone you know or someone you don't.
YOU CAN DO SO MUCH.
https://www.randomactsofkindness.org