The Edson Airport is a Transport Canada certified airport operated by the Town of Edson, approximately 190 kilometers west of Edmonton. The airport's location within the Town of Edson provides convenient access to all services and a gateway to Jasper National Park. Aircraft serving the Forestry, Petroleum, Mining and Tourism industries are frequent visitors to the Edson Airport, although scheduled air service is not available at this time. Local fixed wing and helicopter operators provide charter service.
A privately owned and operated fuel facility is located at the airport. The contact number for fuel services is (780) 723-3134. Detailed information regarding the Edson Airport and the services we offer can be found on this site. We invite you to spend some time looking at our site to find out more information on the services and attractions that can be found in Edson and the surrounding area.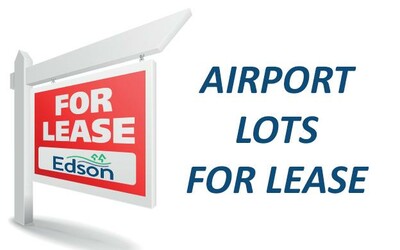 The Town of Edson currently has land available for lease for a commercial business at the airport.
There is also 200m² leased lots available for the purpose of building private aircraft hangars.
Contact
Ph:  (780) 723-4010
Fax: (780) 723-7188
Mailing Address:  Box 6300, Edson Alberta T7E 1T7