Budget 2023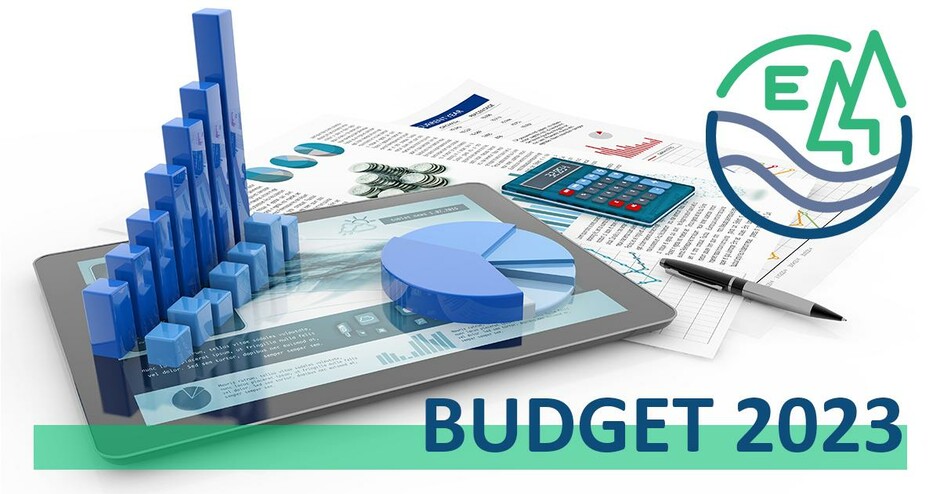 2023 Budget Adjustments
Council has passed the 2023 final budget. There is no change to the tax increase passed in the Interim Budget in December.
Council recognizes the immense pressures being felt by the public at this time and have worked hard to balance the need to keep costs to a minimum with the challenges faced by all departments with external pressures. Roads and infrastructure continue to be a key focus of Edson Council, while also adding recreational opportunities and other services for families.
The total operating expenditures, including requisitions, are $30,076,602, and the total taxation to be generated is $12,986,038.
The overall operational increase is 5.79% to deal with the pressures, provincial downloading, and increased service levels.  An additional 2.46% (COVID Recovery) is the final amount needed to make up for the 5% decrease in taxes during the pandemic for a total tax increase of 8.25%.
To view the details: 2023 Budget Report
Revised Capital Budget: 2023 Capital Budget - Revised April 18 2023
To view the Media Release: 2023 Budget Adjustments (April 18, 2023) / 2023 Budget Approved (Dec 7, 2022)
2024 Budget Public Engagement
The 2024 Budget Public Engagement Tool opens April 24th!
Council is seeking feedback and direction for the 2024 Budget process. Fill out the survey by visiting www.edson.ca/engage. Submit by May 12th for your chance to win a $100 prepaid Credit Card!
The information gathered will be presented to Council prior to the 2024 budget deliberations.
Past results
Budget Timeline
Here is an anticipated timeline for the passing of the 2024 Budget:
End of April/May 2023 – Public Engagement through an online Budget Engagement Tool.
Public Engagement Results Presented to Council.
Aug 15, 2023 Regular Council Meeting – (Pre-Budget Council Discussion).
Sept 9, 2023 – 9am-3pm (Full Day Budget Workshop).
Sept 25, 2023 – 7pm (Council Budget Meeting).
Oct 24, 2023 – 7pm (Council Budget Meeting).
Nov 28, 2023 – 7pm (Council Budget Meeting).
December 5, 2023 – Final budget presented to Council for adoption.
February 2024 – Assessment figures released to the Town.
March/April 2024 – Requisition figures for Schools (AB Education) and Evergreens (Seniors Lodges) received.
April 2024 – Revised Budget presented to Council.
May 2024 – Mill Rate Bylaw presented to Council, and tax notices sent to property owners.