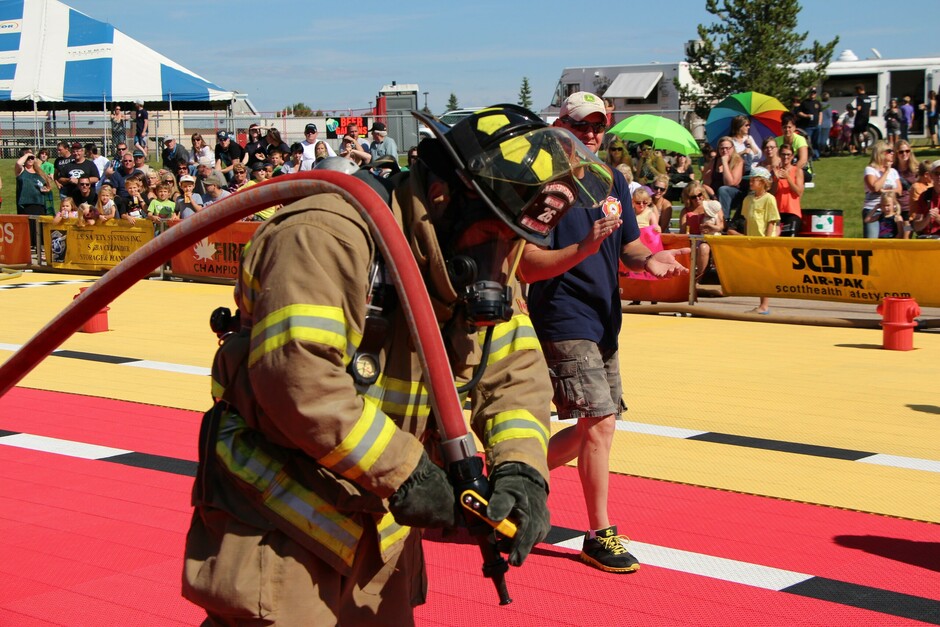 The Edson Volunteer Fire Department is proud to be hosting the FireFit Championships this summer.
This highly challenging and entertaining competition will be held June 4th and 5th, 2022 at the Edson Boys and Girls Club parking lot and features firefighters from across western Canada, featuring your own Edson Firefighters. The competitors will be racing for the right to represent their department at the Canadian National FireFit Championships at Spruce Meadows, AB this fall.
You can find out more about the event on the official Firefit Website.
The Edson Fire Department has been involved in the FireFit Championships for several years and have successfully hosted this event 5 times going back to 2011.
Community support is key to making sure these events are successful. A part of that is local business sponsorship. See the Sponsorship letter to find out how you can help!
Below are a few videos as a sample of what you'll see on the course!
Individuals
Tyler Robinson Individual Run - Aldergrove, BC

Brandon (Moose) Blue Individual Run - Aldergrove, BC

NxG2 Relay
Smith/Robinson NxG2 Relay Run - Aldergrove, BC (Two man relay with a bottle exchange)