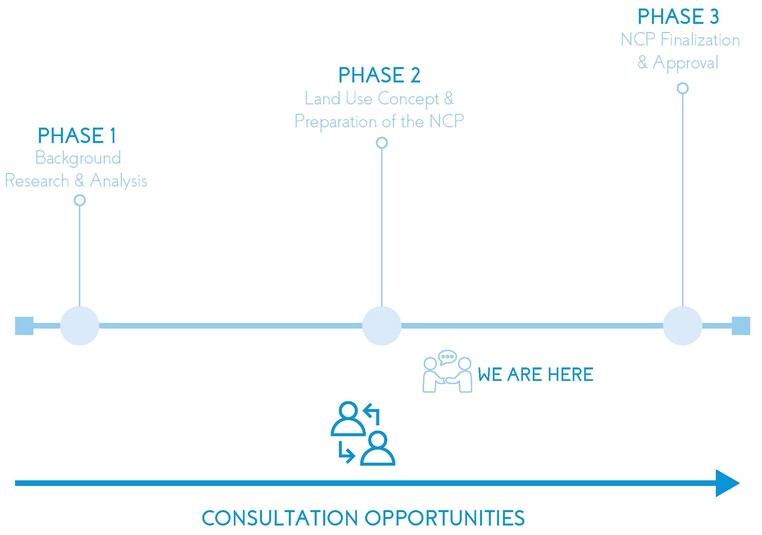 Updated August 4th, 2020
Site Visit and Town Meeting
Invistec visited the Plan Area on July 28th to take perimeter site photos and to meet with the Town to discuss the NCP project. The project is now shifting into the mid phase between Phase 2 (land use concept) and Phase 3 (NCP finalization).
The Town is reviewing the first draft of the NCP document, while Invistec awaits further comments on the proposed land use concept from landowners prior to continuing work on the NCP document.
Next steps: Invistec and the Town are working towards organizing a date/method for the Public Open House. The Public Open House will allow landowners and members of the public to review the proposed land use concept and land use policies. Landowners will be notified via mail of the proposed date(s) for the Open House once a method for hosting the event is determined due to COVID-19.