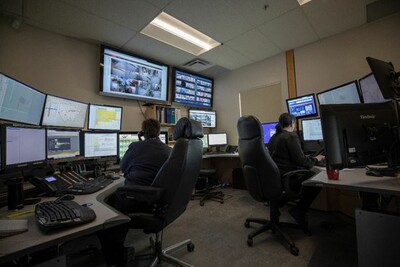 The 911 emergency centre provides a one-call system for all emergencies (Fire, Ambulance and Royal Canadian Mounted Police).
The Town of Edson along with Hinton and Yellowhead County have partnered to provide a state-of-the art 911 dispatch centre.
Yellowhead County 911 Centre receives approximately 850 9-1-1 calls per month and dispatches for 8 Yellowhead County Fire Stations and the towns of Edson and Hinton.