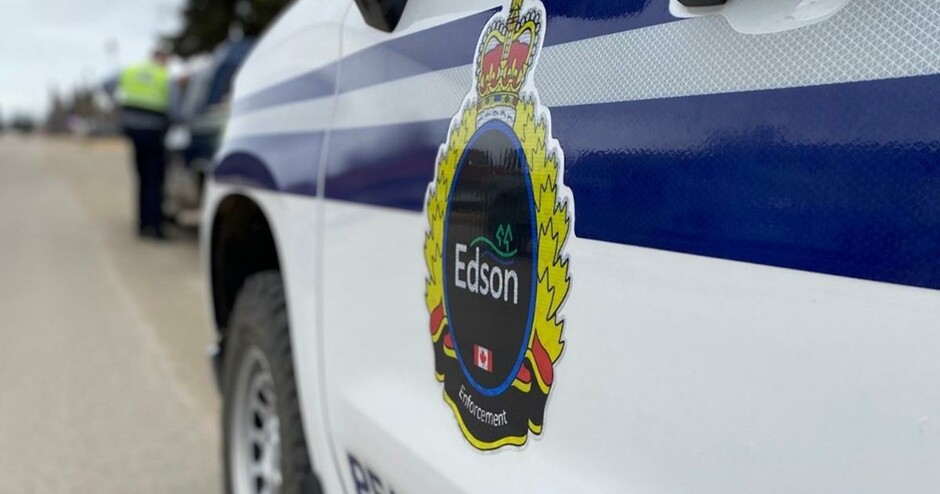 The Enforcement Services office is located at the Edson Firehall at 4835 - 6th Avenue.
Phone: 780-723-3178
For after-hours emergencies, call 780-723-6300. For non-emergency issues, please use our Report-a-Problem feature so we can assist you in the best way possible. www.edson.ca/report.
Our department is comprised of Level 1 Community Peace Officers and is responsible for education and enforcement of the following:
Municipal Bylaw Enforcement
    - Animal Control and Licensing
    - Business Licensing
    - Unsightly Properties
    - Noise Complaints
    - Smoke Free Town Facilities Bylaw
Traffic Services
Proactive Patrols and Emergency Response.
Enforcement of Select Provincial Legislation (see examples below)
    - Petty Trespass Act
    - Tobacco and Smoking Reduction Act
    - Environmental Protection and Enhancement Act
    - Traffic Safety Act (see above)
    - Gaming Liquor and Cannabis Act
In total, Edson Enforcement Services investigated over 1,800 complaints in 2021. The following pie chart shows the break down for each type of investigation.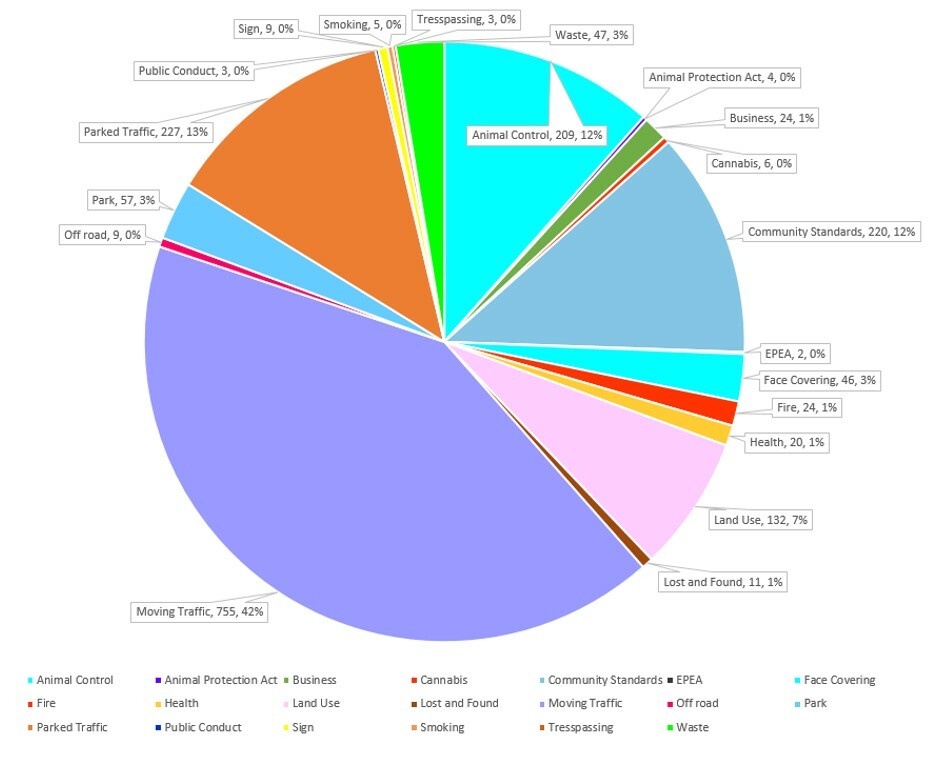 Contact
The Community Peace Officers respond to calls for service for the above listed concerns. If you require service, please contact our office at 780-723-3178.
Enforcement Services Office
Phone: 780-723-3178
Fax: 780-723-7848
Mikaela Kuefler, Community Peace Officer