Current Update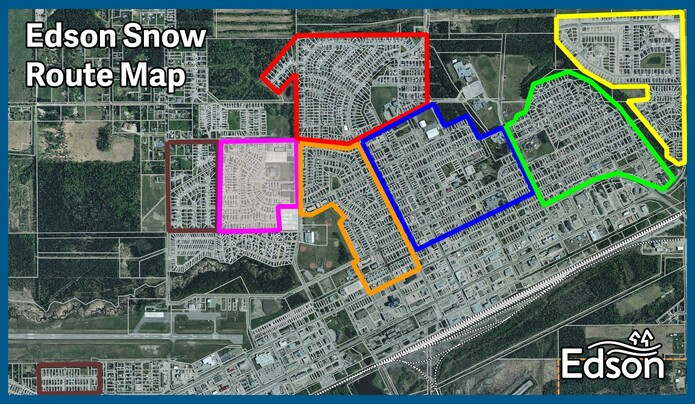 Updated Feb 8th, 2019
Sanding will continue as needed. Residential hauling will occur as follows.
Friday - Blue Zone
Monday - Red Zone
Tuesday - Orange Zone
Wednesday - Pink Zone
Thursday - Brown Zone (2 areas)
Snow removal operations in residential neighbourhoods will rotate directions for each major snowfall when possible. This time they'll be moving east to west. Signage will be posted prior to clearing and updates will be provided based on the coloured zones in the above map.