Current Update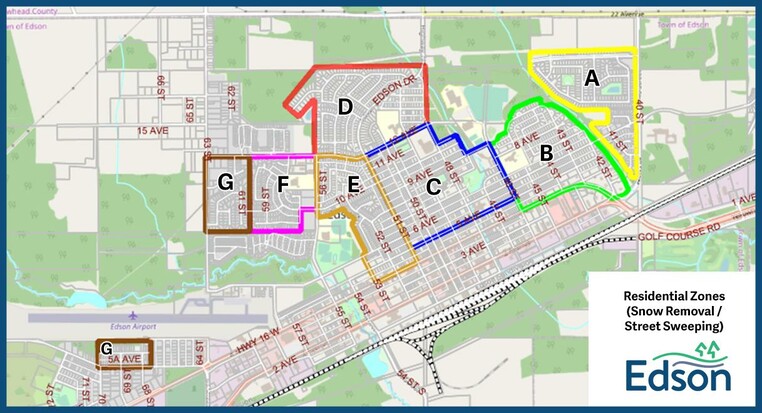 January 24, 2022
Crews are currently in Zone C and hope to be complete today or early tomorrow. (Snow Removal Tracking). Zone D is next on the schedule and signs have been posted.

A team of two has been assigned to mitigate flooding concerns along the highway corridor.
With the extraordinary accumulation, windrows are expected to be quite large. This will create some challenges for removal. Multiple passes with the blower will be required and there will be limited space on the street while work is underway. As such, please;

Remove vehicles from the street. Watch for signage and updates on the Town of Edson website, Facebook page, and mobile app to be aware of when crews are working in your area.

Avoid driving in areas where snow removal is taking place. There will be limited room on the streets with the large windrows and trucks will be blocking traffic.

Please keep debris off the roads. Blocks of wood, metal, and other objects have been damaging our snow blowers and significantly impacting operations. Please secure your loads and keep the streets clear of debris.
Please report any concerns to the Town by calling the 780-723-4402 or using the Report-a-Problem feature on our mobile app or website (www.edson.ca/residents/report-a-problem).