Community Wellness "Reads"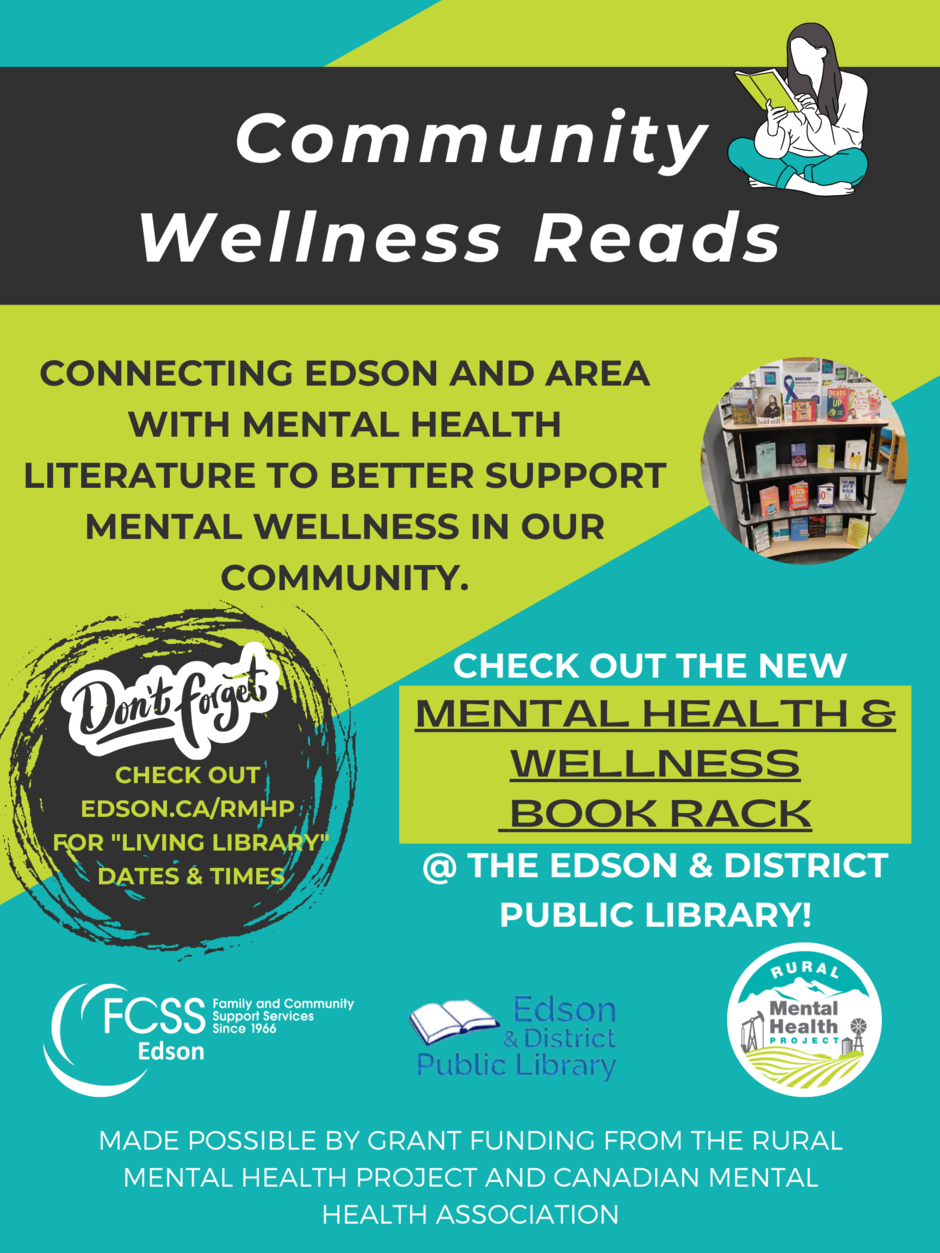 The Edson Rural Mental Health Group was awarded a grant from the Rural Mental Health Project and CMHA this year to bring mental health and wellness literature to our community. 
Community Wellness Reads will be available year-round at the Edson and District Public Library for community members to access when needed. A rack in the library is now dedicated specifically to mental health and wellness resources! 
But that's not it! We will also be hosting a series of "Living Library" conversations with our own community members as speakers! 
Our first sessions will begin November 7 and run for the following 6 Mondays. Sessions are 7 pm to 8pm at the Edson Library. Speakers will be invited to tell their story followed by a brief questions/ answer period. If you or someone you know is interested in becoming a guest speaker, please contact community services at cserv@edson.ca 
Check back here or on our social media for the latest on Living Library Dates!
November 7: TBA
November 14: TBA
November 21: TBA
November 28: TBA
December 5: TBA
December 12: TBA
Want to have your say on what resources are available? Want to share your feedback of the program? Click HERE to take a short survey!