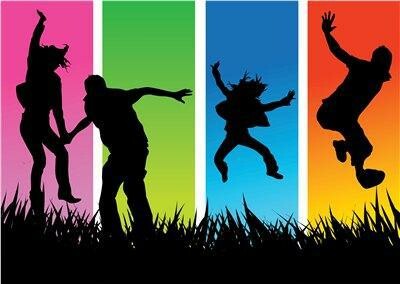 Check out our Facebook page for the latest on youth programs and activities in Edson!
The Youth Interagency Committee is devoted to fostering empowerment and having a positive impact in the lives of youth in Edson and Yellowhead County.  We believe in the potential of youth as they become confident, competent and caring individuals.  We are a committed group who aim to provide leadership opportunities, standards of excellence and enjoyable and safe activities for youth.
Ski & Snowboard at Marmot Basin
In person registration only at the Edson Leisure Centre.
Registration opens on Friday, January 20th at 8AM.
Registration deadline is Friday, February 17th at 4PM.
Join Youth Interagency on the slopes for an exciting day at Marmot Basin. The bus leaves from the Edson & District Leisure Centre at 7:00 AM and returns at 6:30 PM
All participants must wear a helmet. You can bring one or borrow one at the hill. All participants must take a one hour lesson which is included in the price.
Lift Ticket & Transportation (please indicate if you need a lesson or not at checkout): $75
OR
Transportation Only (you have your own gear and tickets): $35
OR
Lift Ticket, Transportation, and Rentals: $115
Ages 12-17
We will have four supervisors from YIA with us. One will be in the chalet at all times that youth must check in with at lunch time. They are welcome to leave their things at our table in the chalet. This will be our designated meeting spot.
Three supervisors will be out on the hill heading off with different groups of youth throughout the day. Everyone has to be on the hill will with a buddy, no solo riding. Each youth will have a helmet sticker to help identify them to the supervisors/other youth.
Marmot Basin does not allow outside food in the chalet. Please indicate your child's wrap choice at checkout. If they do not want to have what we are ordering they are welcome to bring their own $ to purchase food. Please indicate that at registration.
St Patrick's Day Dance
Join us at the Edson Legion on Friday, March 17th from 7PM-10PM for our St. Patrick's Day Dance. The evening will be complete with snacks, a DJ, and some great prizes. Bring all your friends, and don't forget to wear something green!
World Waterpark at West Edmonton Mall
Join us for a trip to the West Edmonton Mall Waterpark on March 30th from 8AM-5PM. Pick up and drop off is at the Edson & District Leisure Centre. The bus can also stop in Niton upon the request of Yellowhead County residents. 
Registration opens on January 30th.
Register HERE. $60/person. 
Respect
Respect for self, others, and the community
Responsibility
Developing amongst the youth a sense of responsibility for self, others and
community
Choices/Knowledge
Provide youth with the knowledge and choices to turn away from high risk
activities such as drugs and alcohol
Leadership
Provide youth with leadership opportunities
Diversity & Inclusion
Creating safe & inclusive environments that foster diversity & acceptance