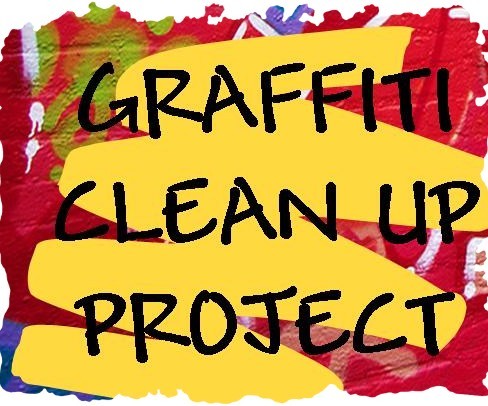 BECOME A PARTNER IN BUILDING A CLEANER, SAFER COMMUNITY. YOUR ACTIONS CAN REDUCE THE SPREAD OF GRAFFITI IN EDSON! RECORD IT! REPORT IT! REMOVE IT!
Graffiti is a crime. It takes away from our civic pride and lowers our sense of security. Graffiti is time consuming and expensive to clean up. It affects how visitors see us.
Graffiti may have to be removed at least three times at the same location before the criminals give up, but studies show that the faster graffiti is removed, the less likely it is to happen again.
If your property is vandalized with graffiti
RECORD IT - Photograph the graffiti and record the date and approximate time that it occured.
REPORT IT - email the Town of Edson Graffiti Program to report the information and send us a photograph. There is also a Graffiti Reporting Form you can fill out and drop off at the Town Office
REMOVE IT - contact the Town of Edson at 780-723-4401 to find out about our free graffiti clean up kits. Once we have received your information and photograph, you will be notified where you can pick up your kit. The kit will contain:
1 certificate for $25.00 off your paint purchase at the Edson Home Hardware store
1 paint tray
1 paint roller
1 scrub brush
1 can of graffiti removal spray
gloves, scrapers and rags