Hours of Operation
Tuesday, Wednesday, Thursday, Friday, Saturday 10am to 6pm,
Closed Sunday, Monday and Stat Holidays.
Please note: Gates are closed about 10 minutes prior to closing to allow for unloading
*See the calendar on the link below or at the bottom of the page.
Location and Contact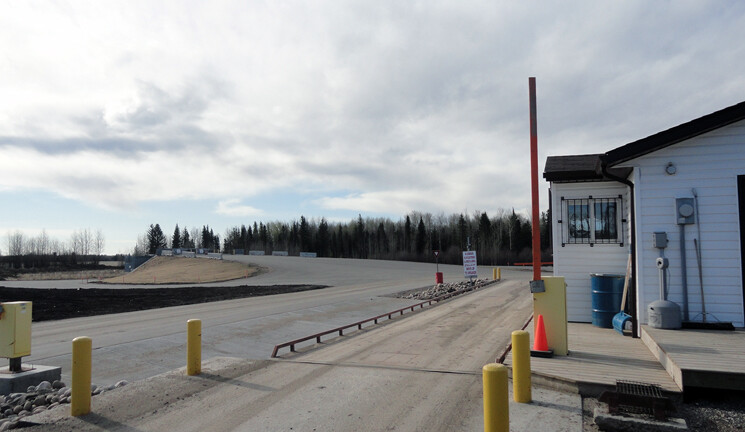 The Edson Landfill is located just south of Town on 54th Street.
Ph: (780) 723-6476


Demolition Material Disposal
Acceptance of demolition material at the Town of Edson Landfill requires the following approval steps to be taken by the proponent:
The proponent must acquire a development permit from the Town of Edson if the structure is located within the Town boundary.
All proponents must have the structure proposed for demolition tested and a Hazardous Material Assessment report prepared and submitted by a Certified Laboratory to the Town of Edson Landfill Manager.
If the assessment results indicate that the materials are within the parameters of the Town landfill's approval from Alberta Environment, the Landfill Manager will arrange a delivery schedule.
No deliveries or material will be accepted without the approval of the Landfill Manager.
For further information please contact Public Works at (780) 723-6461.
 Current Residential Disposal Fees (cash/debit) at the Landfill Site are:
Construction/Demolition Material
$50.00 per tonne
Minimum Charge - $10.00
Penalty For Mixed Loads
Wet Waste (Residential Garbage)
$0.25 per kg
Minimum Charge - $10.00
Mattress Disposal Surcharge
$20.00 per mattress (box springs excluded)
Fridges and Like Products
All Other White Metals
Leaves, Branches, Trees and Stumps
Over 250kg - $10.00 per tonne
Under 250kg - No Change
Tires (intended for highway use)
Oversize Tires
Clean Fill 
Weigh Scale Fee
For full list of current landfill rates check out our Fees, Rates, and Charges Bylaw.