Spray Park Closure
The Kinsmen Spray Park will be closed for the season on September 7, 2023 due to the falling overnight temperatures. We look forward to welcoming you back in the spring!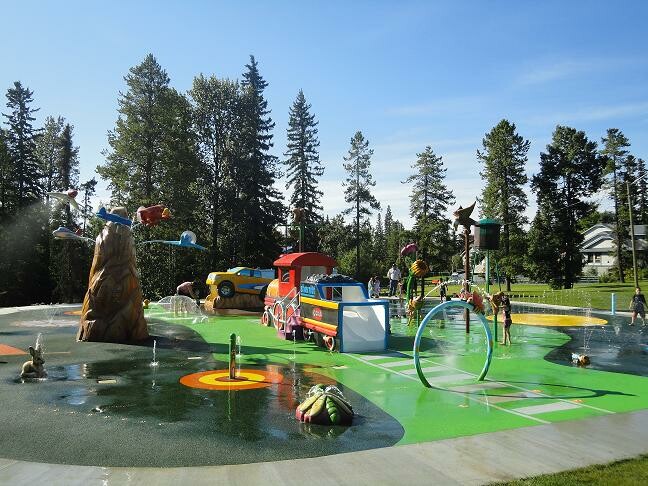 The Kinsmen Spray Park is an interactive outdoor playground located at Kinsmen Park (7 Avenue and 48 Street).
Kinsmen Spray Park is open 10am to 8pm daily.Water does not run continuous. To turn the water features on, touch the top of the activation pillars on each side of the park.

It's a great place to bring the kids on a hot summer day to cool down. With washroom facilities on site, plenty of green space, picnic tables with sun shades, loungers, fire pits, outdoor exercise equipment, and both a dry and wet playground, you can really make a full day out of it!