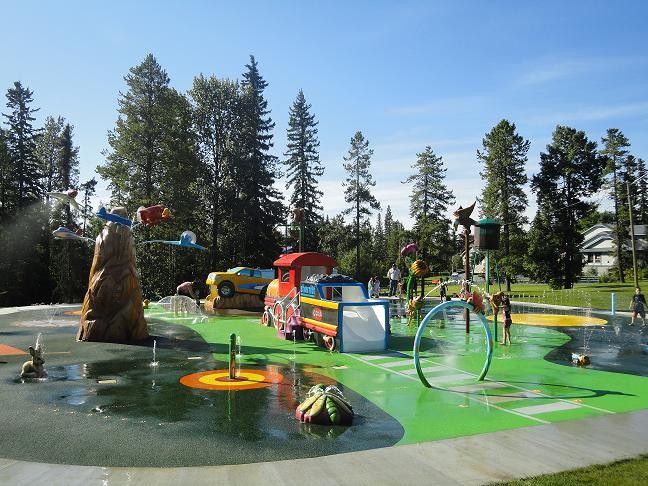 The Kinsmen Spray Park is an interactive outdoor playground located at Kinsmen Park (7 Avenue and 48 Street).
The Spray Park is open from 10am to 8pm daily from late May/early June to September, dependant on the weather. It's a great place to bring the kids on a hot summer day to cool down. With washroom facilities on site, plenty of green space, picnic tables, fire pits and both a dry and wet playground you can really make a full day out of it!
Outdoor Exercise Equipment has been added in Kinsmen Park and at some trail heads. Find out more information on the equipment here!