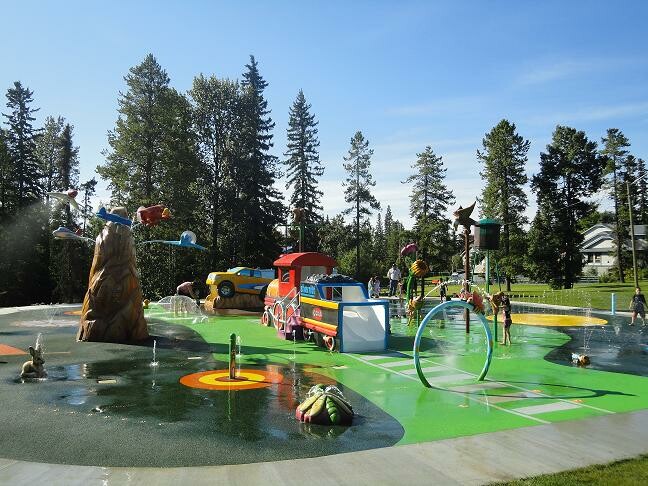 The Kinsmen Spray Park is an interactive outdoor playground located at Kinsmen Park (7 Avenue and 48 Street).
Kinsmen Spray Park is normally open 10am to 8pm daily.
It's a great place to bring the kids on a hot summer day to cool down. With washroom facilities on site, plenty of green space, picnic tables with sun shades, loungers, fire pits, outdoor exercise equipment, and both a dry and wet playground, you can really make a full day out of it!