Arts on Fire 2020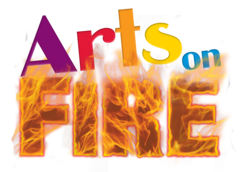 The deadline for nominations is FRIDAY, SEPTEMBER 4, 2020
REQUIREMENTS
-on a separate page explain why this nominee should be considered for the award (address the award criteria in your nomination)
-all nominees must submit a biography up to 250 words in length
-where possible, illustrate the nomination with support materials such as CDs, DVDs, photographs on a flash drive, letters of reference, press clippings, website links (copies-not originals)-TO A MAXIMUM OF 5 ITEMS
-drop off the nomination form, explanation biography, and support materials to Community Services at the Town of Edson Office or at the Galloway Station Museum by Friday, September 4, 2020.
Note to Nominators
Nominators must complete the nomination form,  notify the nominee, and provide support materials. The nominator must not be a family member or co-habiting partner. When the nominee is an organization, the nominator cannot be a board member or staff person of the organization. Nominators can submit a maximum of TWO nominations per category. Please do not nominate on someone else's behalf.
Previous Arts on Fire winners are not eligible for nomination.
Arts on Fire jury or committee members may not submit nominations if they are currently serving on the jury or selection committee.
2020 Arts on Fire Nomination Form
For more information on nominating, please contact Community Services at 780-723-4403