Edson Branding and Logo Use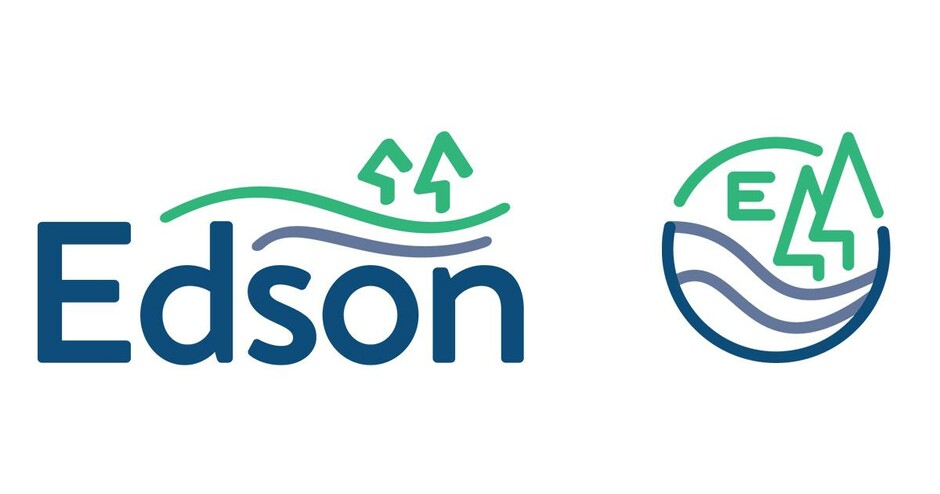 The Town of Edson underwent a branding change in 2015. The exercise was designed to create a new visual identity, and to unify branding throughout the community.
The logo consists of a Primary version and badge version (pictured above)
The Primary is the principal version of the logo. It should be used whenever the application permits.
The Badge version is designed for smaller applications where the primary mark does not fit comfortably in (e.g. social media icon) or as a supporting graphical element (e.g. as an accent on a vehicle wrap).
For more information on logo usage, please download the Edson Brand Guide
Logo Use
The Edson logo and badge is owned by the Town of Edson. The logo should be used for official Town business ONLY and the Town of Edson reserves all rights to control and limit the public use of the brand.
For logo use requests please email the Communications Coordinator.
Coat of Arms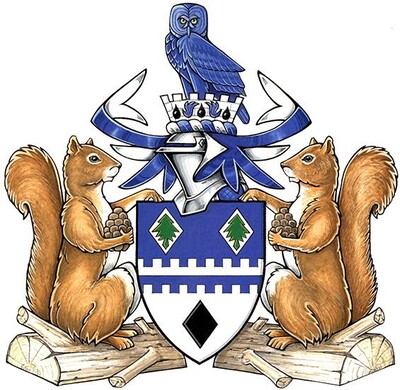 The Town of Edson Coat of Arms has been finalized and made official by the Canadian Heraldic Authority. This is now part of the Public Register of Arms, Flags and Badges of Canada, Volume VII, page 208. This Coat of Arms will be incorporated into the Town's branding guidelines for official documents and is to be used for official Town of Edson business ONLY.
Arms: Blue and white are the town's colours. The crenellated band symbolizes the railway's crucial role in the founding of Edson. Often used in the town's logos and wordmarks, the conifers represent the economic importance of the forest industry for the region. the white diamonds represent the baseball diamonds at Edson's Vision Park, one of the country's largest baseball facilities and renowned for its slo-pitch tournaments. The black diamond represents coal, an important local resource.
Crest: The great grey owl is a local species. The crown of masonry is a symbol of municipal authority. The drops and flames refer to the oil and gas industries of the region.
Supporters: The squirrels refer to Eddie, the squirrel mascot of the town. The statue of Eddie in the RCMP Centennial Park depicts him holding a pinecone and seated on a log. The pinecones and logs allude to the forest industry that has been so important for the town's growth.
Coat of Arms Letters Patent (see the Official Document in Council Chambers soon!)
Coat of Arms Symbolism Document (see the Official Document in Council Chambers soon!)