Public feedback is important to the Town of Edson Council and Administration. Periodic surveys will help us get a better understanding of the needs and wants of our community.
Check back often for new surveys and engagement opportunities, as well as the results from recent engagements.
And watch for our survey kiosks returning soon to the Edson and District Library, Town Office, and the Edson and District Leisure Centre!
2023 Budget Engagement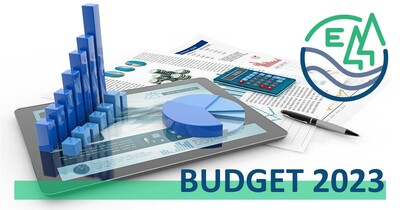 The 2023 Budget Public Engagement Tool is now closed.
Results of the survey were presented at the August 16th, 2022, Council Meeting.
Past results
Edson Housing & Service Needs Estimation Community Report
In Spring of 2022, the Town of Edson and Rural Development Network conducted the Edson Housing & Service Needs Estimation Survey.
The project goals were to
Provide a comprehensive picture of housing instability and homelessness in Edson, including demographic information on who is experiencing homelessness and which services are being accessed and which services are missing.
Help inform service providers and municipal, territorial, and federal policies, practices, and funding decisions on homelessness, housing, and support services.
Elevate and incorporate the voices of people experiencing homelessness in the solutions to end homelessness.
See the full report below.
Land Use Bylaw Rewrite
The Town of Edson is asking everyone to get involved in the Land Use Bylaw Rewrite.
As a landowner in Town, if you are planning to develop or make changes to your property like constructing a new building, installing solar panels on your home, or establishing secondary suites, the Land Use Bylaw indicates what is permitted on your property. As the bylaw is updated, it's critical to know what is important to you!
What is a Land Use Bylaw and why is it important? The Land Use Bylaw is one tool that helps the Town turn its vision for development into reality. The current Land Use Bylaw was initially written in the 1990s. Despite many amendments over time, the Town is undertaking a rewrite of the Bylaw to make the document relevant to the community, and development in Edson today. It is time to fix the root of the issue with a new Land Use Bylaw that can address the current challenges and better adapt to the future needs of Edson.
Engagement - The Town of Edson wants to understand what topics matter to you as the rewrite of the Land Use Bylaw begins. There are several upcoming opportunities for you to have your say! Watch our website and social media channels for polls and in-person engagement opportunities throughout the summer!
Project Details - www.edson.ca/LUB