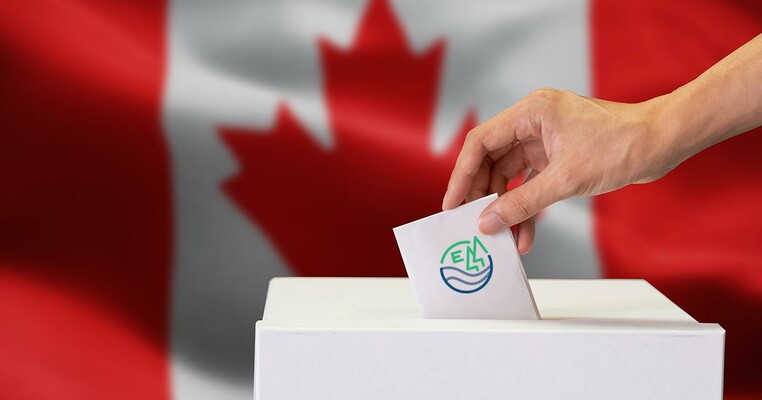 Municipal elections occur every four years on the third Monday in October; however, a by-election can occur at any time.
Election day is October 18, 2021.
 

Edson Royal Canadian Legion Branch 51 (5016 5 Ave), Edson, AB T7E 1T4
10am to 8pm

Advanced Voting - October 2nd, 2021 from 10am to 4pm. (Repsol Place Hospitality Room)
Special Ballot Requests are now being taken.

Fill out this form - Form 22 Request for Special Ballot
Send form to civiccentre@edson.ca or drop it off at the Civic Centre. Requests will be accepted throughout the election.
The last day special ballots will be accepted is Friday, the 15th of October, at the end of the business day.
The following is a list of the residents that have submitted their nomination papers for the upcoming election. There will be an election for (1) Mayor and (6) Councillors.
2021 Municipal Election Nominations
 
 
 
Position 
 
 
Phone number
Email
Website
Mayor
Councillor 
Name
Date filed
 
 
 
x
 
Janet Wilkinson
June 18, 2021
780-723-4949
780-712-9875
ghanajanet@yahoo.com
https://chuckwilkinson.wixsite.com/electjanetwilkinson
x
 
Kevin Zahara*
September 15, 2021
780-712-9786
election@kevinzahara.ca
www.kevinzahara.ca
x
 
Annie Marie Desjarlais
September 17, 2021
780-712-9199
anniedesjarlais1@gmail.com
 
 
x
Krystal Baier*
August 17, 2021
780-712-0244
kryscack@hotmail.com
www.facebook.com/KrystalBaierEdsonTownCouncil/
 
x
Trevor Bevan*
September 20, 2021
780-723-5693
trevrita@gmail.com
 
 
x
Gean Chouinard*
June 22, 2021
780-723-1139
geanchouinard@yahoo.ca
 
 
x
Marsha Jensen
September 17, 2021
780-712-3917
JensenforCouncil@gmail.com
 
 
x
Charl MacPherson
September 20, 2021
780-723-5331
CharlMacPfortowncouncil@gmail.com
 
 
x
Ed Moore
April 19, 2021
780-728-5667
edward.2@telus.net
 
 
x
Greg Pasychny
September 20, 2021
780-723-0302
votepasychny@gmail.com
 
 
x
Troy Christian Sorensen*
February 22, 2021
780-725-3061
ElectSorensen@gmail.com
www.troysorensen.ca
 
x
Peter Taylor
September 17, 2021
780-725-2006
votepetertaylor@gmail.com
www.facebook.com/PeterTaylorForEdsonTownCouncil
 
x
Doug Woodhouse
September 15, 2021
825-605-4400
dougfortowncouncil@gmail.com
 
* Incumbent

For details on recent changes to the Election Act visit https://www.edson.ca/town/town-council/election-act-changes