Posted on July 18th, 2012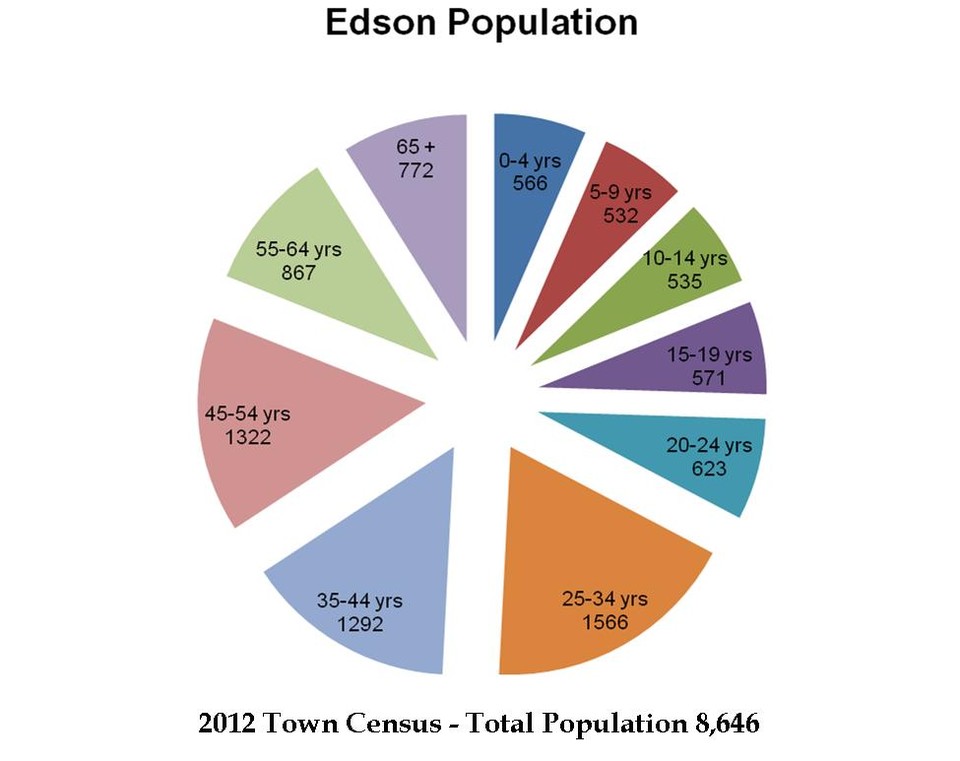 The Town of Edson would like to thank all residents and employees that participated in, and worked on the 2012 Municipal Census.
The final results show a 2% increase over the last Federal Census for a total of 8,646. That's up 171 residents. While it doesn't seem like a large number, it could translate into big bucks when it comes to government grants that are handed out on a population basis. As a matter of fact, our Director of Finance tells us the extra money we get in grants will more than make up the cost of the census in the first year.
The other benefit of hosting our own census is that we have all of the population, age, and employment data on hand and can use that to determine the types of programming and infrastructure we need now and into the future.
We have found the largest age grouping in Edson to be men and woman aged 25 to 34. However, it's also interesting to note that our youth have some hefty numbers as well with over 2,200 residents aged 19 or younger.
For the full release and a better breakdown of the numbers please see the 2012 Municipal Census Stats press release.
Thanks again to everyone that participated!