Go Back to News Listing
New Fire Chief
Posted on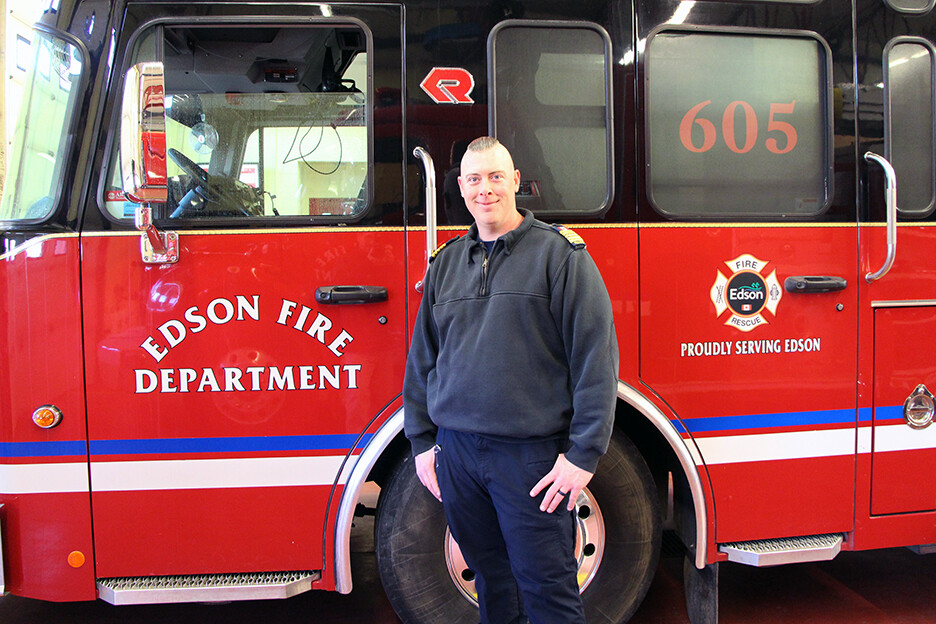 The Edson Fire Department has some new leadership this week.
Bradley Milton takes over the Fire Chief role today and says he's excited to join the Edson community with his wife and two young boys.
"I am happy to join the amazing team here with the Town of Edson and Edson Fire Department. I look forward to a bright future with the Town of Edson, while assisting all of our amazing residents."
-Edson Fire Chief Bradley Milton
Chief Milton comes to the Town of Edson with nearly 20 years experience in emergency services, including many years as a Canadian Forces Firefighter in Edmonton, Cold Lake, Halifax, and Trenton. He also brings plenty of municipal emergency management and response experience, most recently serving as Chief and Director of Protective Services in Hudson's Hope, BC. Milton is also a certified Fire Investigator and is working on his bachelor's degree in applied emergency services administration through Lakeland College.
This appointment comes as Tyler Robinson moves on to a new role within the organization as Senior Manager - Protective Services.
The Town of Edson is pleased to welcome Bradley Milton and his family to the community and the organization.
Comments
Deanna Mitchener
Posted
I was wondering about any Firefit Competitions in Edson this year. Will there be one? Is so can you please tell me more about it. I would like to do a pre-story for the Weekly Anchor
Steve Bethge
Posted
No Firefit in Edson this year. We generally host every 2-3 years. So likely 2024 or 2025, but no firmed up plans yet. We did have a team go to Sherwood Park for a one day event this weekend.