Posted on September 12th, 2017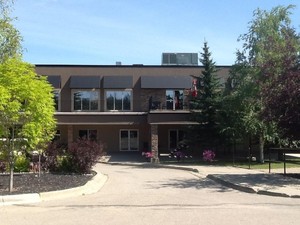 The Town of Edson has been approached for the potential sale of the Edson and District Recreation Complex.
At the September 5th, 2017 Council meeting, Council received an offer from a private group for the purchase of the Rec Complex Building. The Town is currently in discussions with the potential buyer, as well as getting feedback from our partners at Yellowhead County and the various community groups in regards to the potential sale. If the sale does go ahead, there would be a minimum of two weeks of public advertising before the deal can be finalized.
It's important to note that curling will remain at the facility for the winter, and access will remain for the golf club, if the deal is approved.
In both the recent joint Community Services study, as well as past studies (Conrad Report), the suggestion is to move away from the current Recreation Complex in favor of working towards a new multi-use facility, more central to the users. The potential sale of the Rec complex is part of a strategic approach to ensure the development of the best possible recreation opportunities for Edson and area residents. More details will be forthcoming as the process moves forward.
Any questions of comments can be directed to the Town Managers office at 780-723-4401 or by email at civiccentre@edson.ca.