Posted on September 22nd, 2016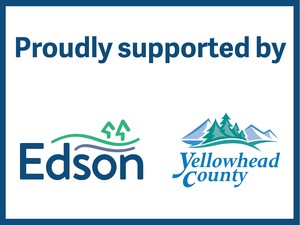 The mayors of Edson and Yellowhead County both signed a new Revenue Sharing Agreement last month and Edson has since been presented with a cheque for $5,033,681 for 2016.
The purpose of the Revenue Sharing Agreement is to work cooperatively and share in costs for services used by residents of both municipalities. It also helps to ensure long-term financial stability for both partners.
Yellowhead County also contributes through other cost sharing ventures such as the Edson Airport, the Galloway Museum, the Edson Landfill, FCSS, and other programs.
You may see some new signage popping up at some of these cost shared facilities to recognize this partnership.
The Town of Edson looks forward to continuing to work closely with our neighbours to improve the quality of life for both County and Town residents!