Go Back to News Listing
Vision Park Construction Update
Posted on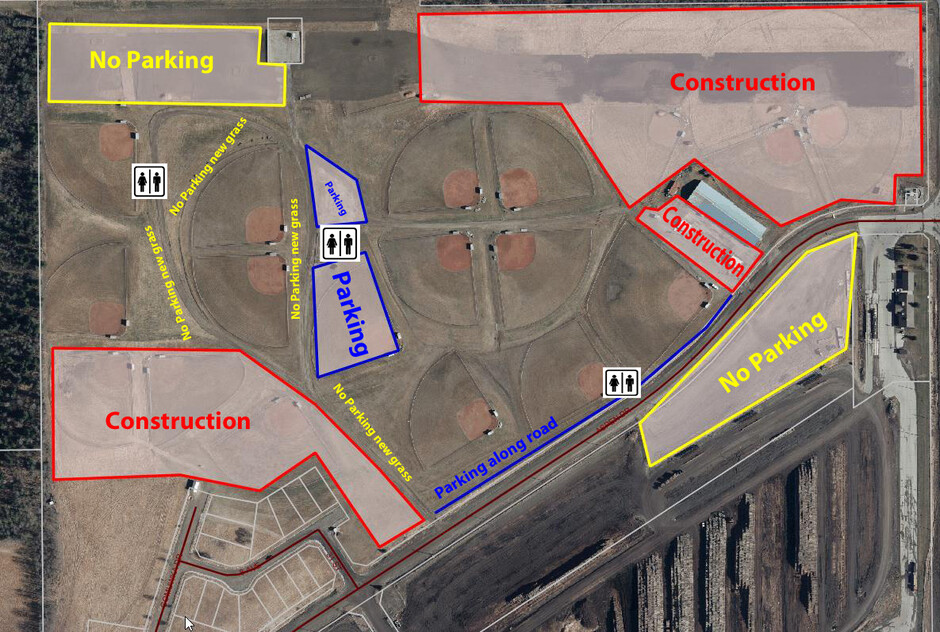 Construction for 2023 has resumed at Vision Park. Crews are continuing work on the diamonds damaged or removed due to the construction of the Trans Mountain Pipeline.
During the day, heavy equipment and large trucks will be moving fill from the SW corner of Vision Park to the NE corner of Vision Park where the new diamonds are being built. As a result, all of Vision Park will be closed during the day as construction occurs. There will be no public access to Vision Park during the hours of 7 am to 5 pm weekdays. We apologize for any inconvenience.
Ball diamonds at Griffiths Park and Glenwood Park are available during the day for public use.
Vision Park will be open to the public during the evenings after 5 pm and on weekends. The SW corner and NE corner, where construction is occurring, will be closed to the public at all times, including evenings and weekends. We ask that everyone avoid and do not enter these areas at any time. Construction of the well/washrooms facility is nearing completion but is not finished.
The area fenced around the well/washroom construction site is also off-limits to the public, and due to construction, we also ask that everyone avoid and do not enter this area at any time. For your safety, please obey all signs and avoid all the construction areas at Vision Park.